Curated by Shaun Moore, Julie Nicholson, Jeremy Vandermeij, and Deborah Wang
2012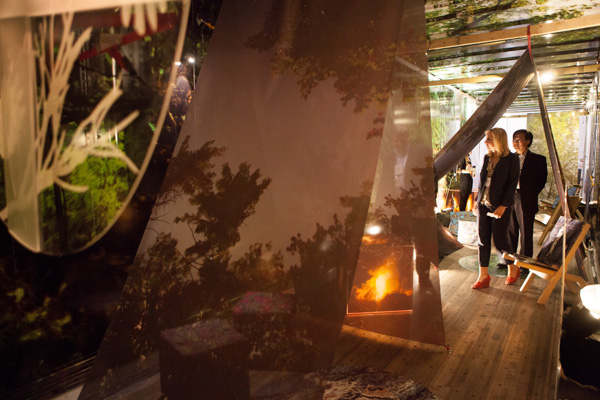 Special Delivery truck interior by Christina Zeidler.
Special Delivery is an exhibition which transforms 18-wheeler truck interiors into site-specific, immersive installations created by local designers and artists responding to the mobile space of show trucks. Paired with a truck sponsor, each installation considers, is inspired by and/or incorporates the materials, processes or products of the vehicles they inhabit.
As part of a series of exciting events for IIDEX 2012, these trucks installations also "take to the streets" on September 21 and 22, travelling from the design exposition at the Direct Energy Centre to the Gladstone Hotel. This public aspect introduces the show and the installations to a new audience, sharing art and design with the city at large.
Special Delivery features artist and designer Scott Eunson with Wilsonart International; multi-media artist Christina Zeidler with Hewlett Packard International; design studio FUGITIVE GLUE with the INSPIRE Group; and artists Jade Rude and Orest Tataryn with D4 Displays.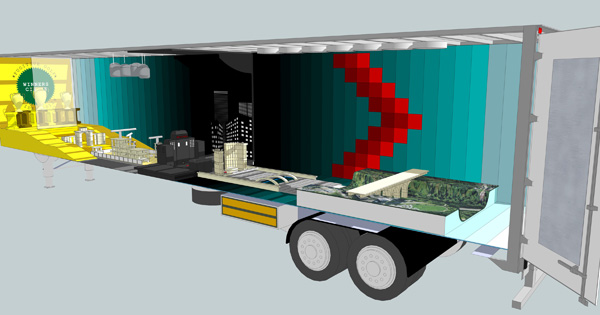 Special Delivery rendering by FUGITIVE GLUE (above) and FUGITIVE GOLF installation (below).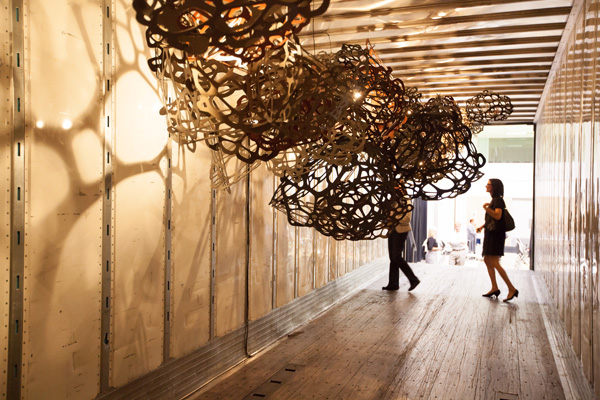 Special Delivery installation by Scott Eunson.
Special Delivery installation by Jade Rude & Orest Tataryn.
Click here for project descriptions and artist/designer bios.
(All photos, unless noted otherwise, courtesy of IIDEX)